We are committed to the wellness of students beyond academics. The physical, emotional, and financial wellness of our students is very important to us all. Our goal is to provide tools and resources to help students become financially fit. Please check back often as our content and events are updated regularly! 
Upcoming Events - Save the Date!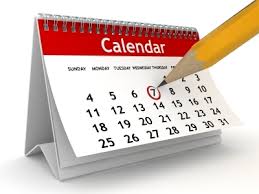 Harvard T.H. Chan Financial Wellness Series - click here to register!
Surviving the Winter Money $torms, Tuesday, October 30, 1-1:45, TBD
Increased heating costs, winter wardrobes, and the holidays can cause havoc on your budget. Let's create a survival plan together.
Financial Wellness Tips
From GreenPath
6 Dangerous Budgeting Mistakes
- The most important step to effective money management is developing and maintaining a budget. That sounds easy and even simplistic. But if it is so easy, why are so many people deep in debt? And when people try budgeting, why are so many unable to stick with the plan? 
Let's take a look at some common budgeting mistakes
.
Trending
HUECU Personal Finance Webinars
Join HUECU for free workshops on a variety of financial topics.  Attend from the convenience of your desk or home!