We are committed to the wellness of students beyond academics. The physical, emotional, and financial wellness of our students is very important to us all. Our goal is to provide tools and resources to help students become financially fit. Please check back often as our content and events are updated regularly! 
Upcoming Events - Save the Date!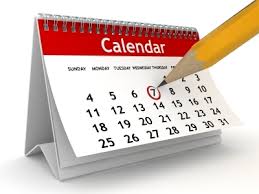 HUECU Personal Financial Summit
June 22-June 25
The summit is open to the Harvard University community, including teaching hospitals. HUECU membership is not required. Sessions include: Simplifying Financial Goals; Understanding Investing; Student Loan Repayment; Decoding the Fine Print 
Financial Wellness Tips
GreenPath Financial Wellness
Does the novel coronavirus (COVID-19) pandemic have you worrying about your financial situation?  GreenPath Financial Wellness has some tips for you!
5 Things to Do If Your Income Is Interrupted What to do if you are unexpectedly out of work and without income:
Assess Your Budget and Prioritize Your Expenses

Find Out if Your Employer Has Remote Working Options, Sick Leave Benefits or Other Supporting Services

Draw on Your Assets (with a Plan)

If You Have Debt, Talk to Your Creditors

Talk to a Financial Counselor to Help You Prioritize and Make a Plan for Managing Your Finances
For additional information, visit GreenPath's page dedicated to helping you financially navigate these unprecedented times.
Trending
HUECU Personal Finance Webinars
Join HUECU for free workshops on a variety of financial topics.  Attend from the convenience of your desk or home!